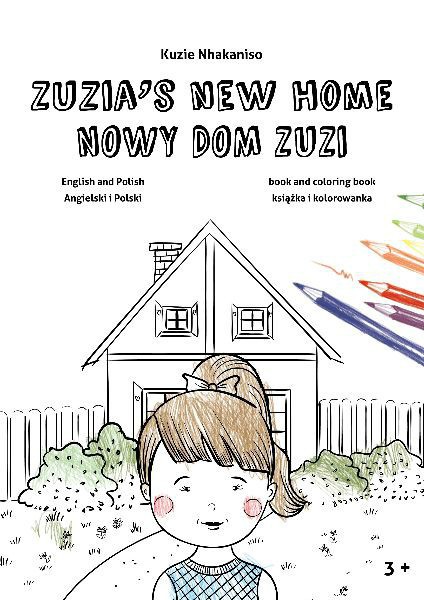 Zuzia to mała dziewczynka, która mieszka w Londynie wraz z rodzicami.
Pewnego dnia rodzice informują Zuzię, że wkrótce czeka ich przeprowadzka do nowego domu do Polski. Zuzi ten pomysł wcale się nie podoba.....
"Nowy dom Zuzi" to dwujęzyczna książeczka w języku polskim oraz angielskim zawierająca rysunki do pokolorowania przez dzieci. Jest to pierwszy tom z serii "Przygody Zuzi" .
Autorem książki jest Kuzie Nhakaniso, tata dwójki bilingwalnych dzieci, który od 3 lat razem z rodziną mieszka w Polsce - Kuzie jest również właścicielem the bookshop Poland.
Książka jest przeznaczona dla dzieci w wieku 3-8 lat.